Are you thinking of replacing your current worktop? Or fitting a new kitchen? But don't know where to start?
We have been manufacturing and fitting worktops for over 40 years, so we know exactly what is involved. The process is not as daunting or time consuming as you might think, and it is quite possible that your worktop can be fitted within 1 week of your first contact with us
The following is a quick summary of the main steps involved.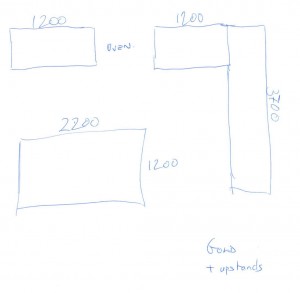 1. Call into us with an outline plan of your kitchen, together with any colour preference you may have. We will give you a free estimate of the cost of your worktop based on the dimensions supplied.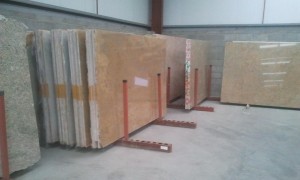 2. Our staff will bring you round our yard/warehouse and show you the variations in colour and materials available. Feel free to bring a sample of your kitchen door with you to see how it will match up with the various slabs of granite/quartz.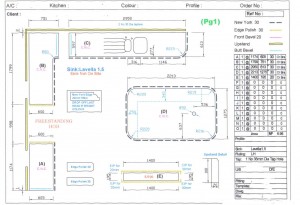 3. Should you decide to go ahead with your worktop, our surveyor will call to your house and measure your kitchen worktop with the accuracy that comes with laser technology. He will also discuss final placement of sinks/ drainage flutes/taps/hobs etc with you at this stage.
4. If you are happy with everything at this stage, your worktop drawing will transfer to our factory and production of your countertop will begin. In a couple of days, your finished worktop will be fitted in your house.
Established 50 years, StoneFacings Limited is one of the leading import, manufacture, distribution and sales of stone products companies in Ireland. From the Mullingar based showroom and factory, StoneFacings combines skilled craftsmanship with the latest modern technology to produce stone worktops and fireplaces for both the commercial and domestic sectors throughput Ireland. StoneFacings specialises in a variety of materials including Marble, Granite and Quartz and a number of related products, including stoves, gas and electric fires and firesides.